Welcome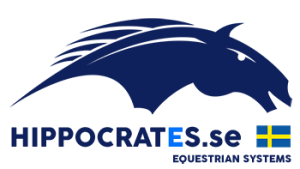 Based on our own experience, there are shortcomings in the administration of the horse industry. All too often, there is no time to control revenues and not to build up good cash flows – which is A and O for all types of operations. It is very easy to write notes on a piece of paper that then disappears, of course, or that it is too unclear to read when it is time for billing. Do you recognize yourself? How many hours do you spend on billing each month? Far too many we'd guess! A normal amount of time that you need to spend invoicing in ProStable, for example, is about 5 seconds per invoice. If you have set all the parameters correctly, it will take a second to create all invoices, no matter how many you have!
How much time do you spend on your billing today?
User-friendly systems
We build systems with a focus on user-friendliness. When you log in to your account for the first time, you should feel comfortable and it should make sense. If a system is complex under the surface, this should not be reflected in the interface. If there's one thing we know, it's interface programming and that's reflected in all our products. Especially Blacksmith for farriers, where we've designed the flows - everything from ordering to final invoicing to include at least nine clicks of the mouse. Nine clicks! From order to invoice being created and sent to the customer - and then the system has also created complete records as required by the Agriculture Department - Nine clicks! - try to beat that!
Products
At present we offer our customers six different systems, and these are proStable, Equietreatment, Hippodentus, Academy, miniVet and Blacksmith. The first one is a system for managing an entire equestrian facility and what that entails. It handles a variety of different types of stabling and these systems also include apps for smartphones, which can be used by both staff and guests. Blacksmith is a system for farriers and is designed by farriers for farriers. Nine clicks from booking a job until the final invoice is created, that shows what our interfaces can do. And then the record is created, as required by the Agriculture Department. Equitreatment is specifically designed for masseurs, equine therapists, etc. and has a unique feature that allows you to mark on views of a horse where you performed treatment, which is then attached to the record. Hippodentus is a program for equine dentists with a unique dental card that you fill out interactively on the screen. Minivet is intended for vets while Academy is our major system for riding schools.
Experience
All our products are developed specifically towards each industry and we have over 14 years of experience in that business type. Furthermore, we have over 30 years of experience in running companies and also 30 years of experience in system development and interface programming. This guarantees you that you will have access to a system that is 100% customized and professional. The system fits everything from small to large operations, there are no limits to what our systems can handle. So check our website and if you have any questions, you are warmly welcome to contact us.
Support
Our most important function, after that comes our programs. Support is there for you no matter what kind of question it is. Without a good and solid support function, the whole concept falls apart. A good system should have good support, so that you as an end user feel safe in your choice of system. We live with the philosophy that we do not own our customers, but we deserve them – and we do so with the help of good support.
Greetings Hippocrates